KAPLAN Singapore Fee Waiver Scholarship
Saturday, 05 September 2020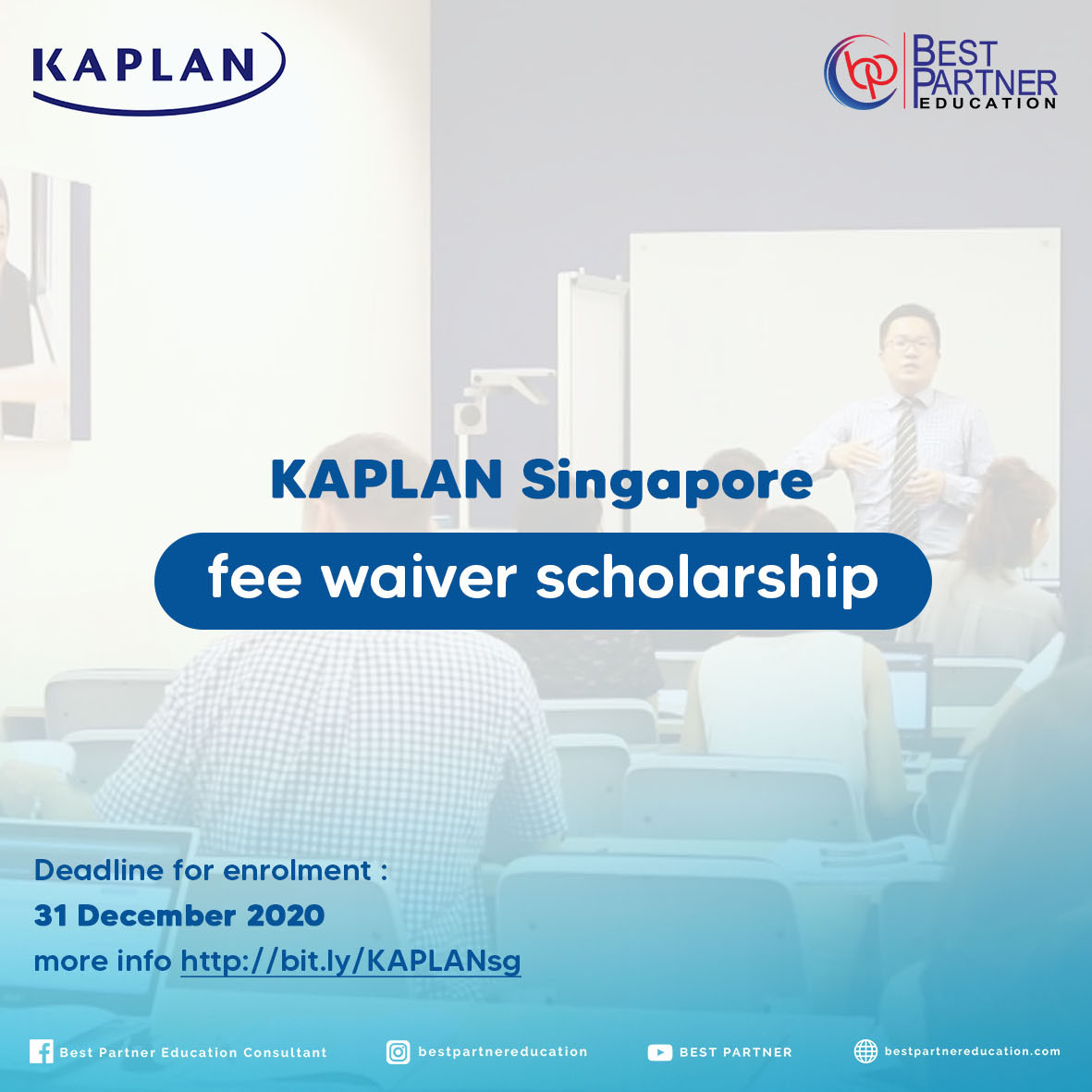 Promo Ended In :
00 d 00 h 00 m 00 s
DESCRIPTION
Kaplan is your Lifelong Integrated Learning Partner,with over 500 academic programmes for higher learning and professional certification courses for skills development, we provide opportunities for you to always stay relevant.
Through the commitment to industry relevance and continuous innovation, you are well-placed at Kaplan to gain necessary knowledge and skills, allowing you to chart your own learning path to succeed in your pursuit of educational and career goals.
PROMO DETAIL
Terms and conditions:
The application fee is S$492.20

This promotion applies to all program (PBEP, O level prep, KFD, Diploma, Degree, Master commencing in Sept-Dec 2020).

Students must pay the application fee upon submission of the application. It will then be deducted from the course fee payable.
REQUIREMENTS
For more requirement needed, you can reach our counselor: here
DEADLINE
Deadline for enrolment is 31 december 2020

REGISTER
You can register yourself at the Best Partner Education office. Our education consultant will help you to manage all the requirements.
Our Office Location
Jl. Prof. DR. Hamka Gg. Nilam 3 No.Depan, Sungai Jawi, Kec. Pontianak Kota, Kota Pontianak, Kalimantan Barat 78115
or you can reach this number
(0561) 8172583 and Best Partner Counselor
Silahkan isi form dibawah ini untuk info lebih lanjut: