You're Invited! The University Of Waikato College's Launch Of The International Diploma (Computer Science)
Monday, 12 July 2021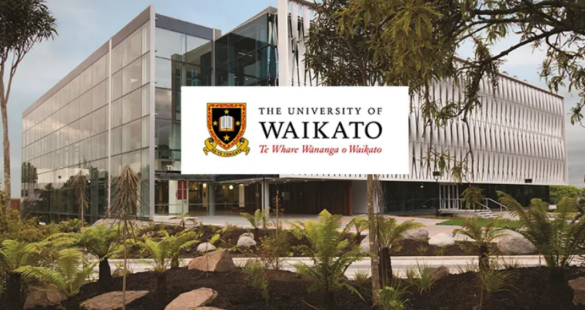 Application Open :
00 d 00 h 00 m 00 s
You're invited! The University of Waikato College's Launch of the International Diploma (Computer Science)
Siapapun yang mengetahui tentang New Zealand, pasti akan menyebutkan bahwa negara ini terkenal dengan pemandangan alamnya yang luar biasa menakjubkan. Bagaimana tidak, negara kepulauan ini memiliki bentang pegunungan dan garis pantai yang indah, gletser, hutan yang subur, dan pemandangan danau yang mempesona. Selain itu, New Zealand merupakan negara maju yang relatif aman dibandingkan dengan negara lain di dunia dan terkenal dengan masyarakatnya yang ramah. Lebih menariknya lagi, kualitas pendidikan di New Zealand juga merupakan salah satu yang terbaik di dunia sehingga menjadi destinasi utama bagi para pelajar internasional.
University of Waikato College adalah kampus yang berada dilokasi Hamilton, New Zealand. University of Waikato mempersiapkan mahasiswa untuk memimpin perubahan, mengatasi masalah nasional dan global secara langsung. Sebagai lulusan Universitas Waikato, Anda dapat yakin bahwa Anda telah memperoleh keterampilan profesional dan pribadi untuk menjadi sukses di dunia modern.
University of Waikato berada di peringkat 375 dari 1.000 universitas terbaik dunia dalam QS World University Rankings 2021. Dengan berbagai macam spesialisasi yang dapat dipilih untuk gelar Anda, Anda dapat yakin bahwa Anda akan lulus dengan pendidikan kelas dunia .
New International Diploma
University of Waikato College dengan bangga mengumumkan peluncuran International Diploma (Ilmu Komputer), yang memberikan kesempatan kepada mahasiswa internasional untuk melanjutkan ke tahun kedua Bachelor of Science atau Bachelor of Computer Science di University of Waikato.
Anda diundang untuk menghadiri webinar kami pada hari Senin, 19 Juli, di mana Anda akan mengetahui lebih lanjut tentang:
The International Diploma (Computer Science)
Progression degree options
The application process
Plus a Q&A session where you will have the opportunity to ask questions
Webinar ini akan dilaksanan saat
Date: Monday, 19 July, 2021
Time: 4pm NZST ( 11am GMT+7 / WIB)
Duration: 1 hour

Silahkan isi form dibawah ini untuk info lebih lanjut: